Members of the National Association of Writer's Groups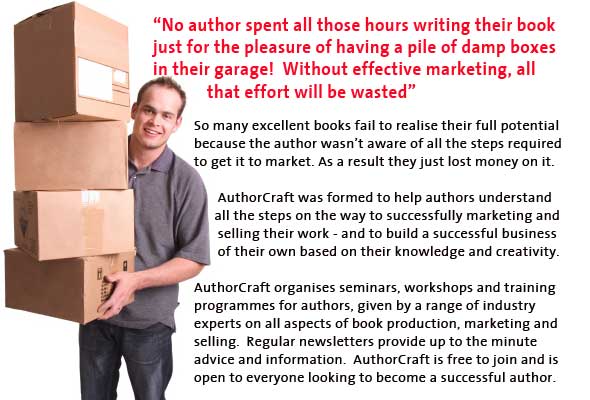 Paying too much for book printing? Try the AuthorCraft Print Price Comparison Service.
For further information call Chris Day on 020 8688 2598 or email advice@authorcraft.co.uk
Click here to download the full list of member services
Thanks to everyone who attended the New Writers Workshop in February. Workshops take place on every fourth Tuesday of the month
The next NEW AUTHOR WORKSHOP will be on TUESDAY April 23rd between 6pm and 9pm at Friends House, 173, Euston Road London NW1 2BJ - tickets £37 To book go to www.authorevents.eventbrite.co.uk
Speaking with be the best selling Filament author Dee Blick, whose book 'The Ultimate Small Business Marketing Book' has taken the UK by storm and is soon to be published in China and Australia.
---
Want to sell the foreign translation rights of your book to an overseas publisher? Contact the AuthorCraft rights Department for help
---
Free membership