Inspirational Blueprints for Personal Success for Women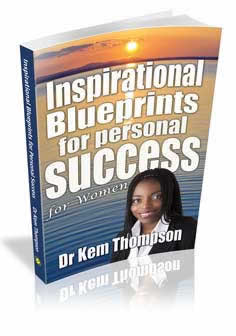 by Dr Kem Thompson
"I may not have met you before, but there's one thing I know for sure about you: you are a woman who's destined to succeed. You have the potential to be who you want to be, do what you want to do and have the things you want to have in this life."
With the intention to be read over a period of 30 days, Dr Kem Thompson's book shows readers how they can take control of their life, become extremely confident, and shows how to take action to lead to success.
Dr Kem Thompson is a woman whose lifelong passion has been "making women's lives better". While in medical school, she learnt to apply the Universal Principles of Success, which made a huge difference in her outlook and performance in academics as well as life from then onwards. This is a women who knows first hand how to succeed.